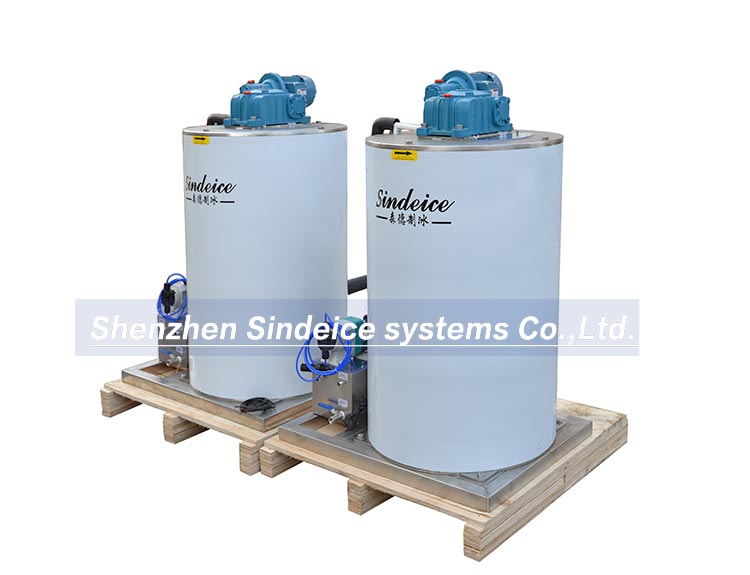 Flake ice machine evaporator features
The flake ice evaporator is a component of the complete flake ice machine to produce ice by evaporation. It is the most important part for the ice production capacity and quality. Sindeice has many years of experience in the design and production of flake ice machines. According to the customers' ice demand, Sindeice can independently produce and provide ice drums. Customers can match their own refrigeration units for the evaporators, install and commission to meet production needs.
1. Flake ice machine evaporator, according to the customer's ice making environment and ice production needs, can be customized by different materials and design.
2. Sindeice has improved the heat transfer efficiency of the inner wall of the evaporator through a fine welding process and surface treatment process, ensures the strength and hardness of the evaporator through a special processing technology, and makes the evaporator have a longer span.
3. The ice evaporator adopts technology of internal ice scraping. The evaporator does not move, and the ice knife scrapes the ice on the inner wall, which can reduce energy loss. The spiral channel design ensures the normal supply of refrigerant and avoids leakage of refrigerant.
4.Single-formed non-welded stainless steel ice scrapers can be used for a long time to rotate and scrape ice.
5. According to customer requirements, different refrigerants can be selected such as R404a, R22, R717. Different types of evaporators can be selected such as fresh water type evaporators, seawater type evaporators, and marine type evaporators.