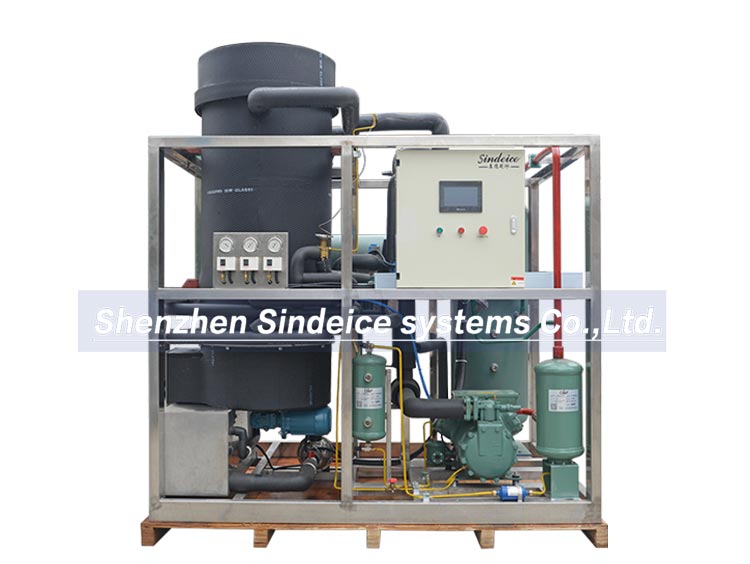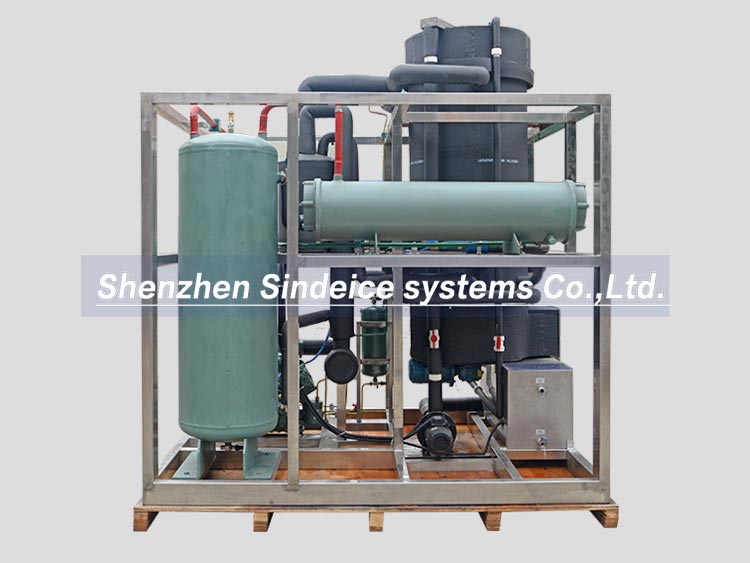 Tube Ice Machine Features

Tube ice is a relatively regular hollow cylinder with four diameters for option including 22mm, 29mm, 35mm, and 42mm, and the height can be 25-60mm. The diameter of the inner hole in the middle can be adjusted according to the ice making time. Normally, the middle hole is 5-15mm. The tube ice is hard, transparent and beautiful, not easy to melt, of good air permeability and long storage period. The shape is beautiful, not only has practicability, but also enjoys viewing in the freshness of catering food. Tube ice is mostly edible tube ice, which is mainly used for beverage cooling, food preservation, fishing vessel aquatic preservation, laboratory and medical applications, etc.
1. Overall modular design. Convenient for transportation and maintenance.
2. Real material. The evaporator uses stainless steel SS304 pipe, which meets international edible standards.
3.Firstly choose first-line brand refrigeration accessories, such as Bitzer/Block/Copeland compressor, Emerson/Danfoss refrigeration accessories, . They have high performance and stability.
4. Independent design and production, dedicated to the optimization of each technical procedure to make the overall performance better.
5. Dual-loop heat exchange system. Safe, environmentally friendly, and of high efficiency.
6. Automatic control system. Save labor and improve production efficiency without staff on duty.
7. Reasonable water circulation system. Ensure that the quality of ice produced is clean and transparent.
8. Factory direct sales. Can provide installation service. 18 months warranty. Lifetime technical support.
9. The company has many years of design and production experience. The machine can be customized to meet customer requirements such as materials, refrigeration accessories and condensing modes.