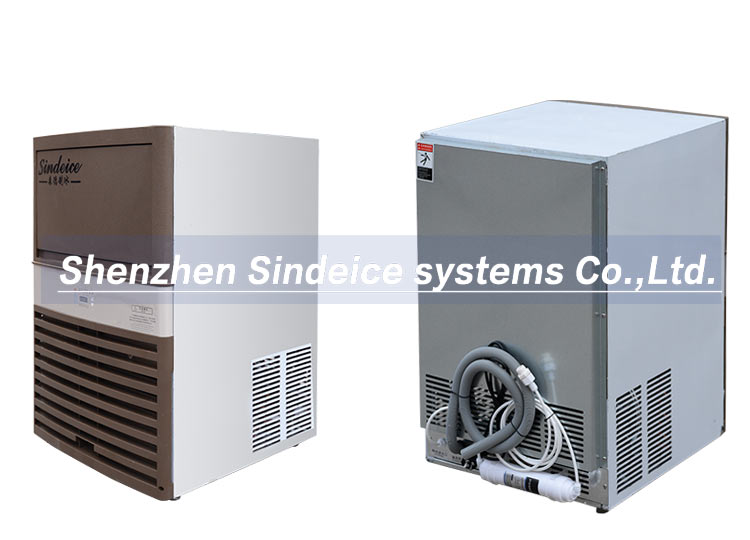 Cube ice has the features of high density, crystal clear and beautiful, convenient and fast. It is widely used in the beverage ice industry. The body adopts stainless steel SS304 outer sealing plate, which can be directly used in the food production workshop, with a small footprint, low production cost, high refrigeration efficiency, energy saving, convenient installation and convenient operation.
The cube machine is beautiful and elegant in style. It uses first-line brand refrigeration accessories and automatic PLC control to meet production safety and health.
⑦  The overall modular design brings convenience for transportation and maintenance.
⑧  Advanced water circulation system ensures the quality of ice production, clean and transparent.
⑨ Fully automatic production control system, saving labor and improving production efficiency.
⑩ Dual-loop heat exchange system, safe, environmentally friendly and of high efficiency.
⑪ Independent research and development, independent production, dedicated to the optimization of each technical procedure to ensure better overall performance.
⑫ All components are selected from professional high-quality suppliers, with high performance and stability.